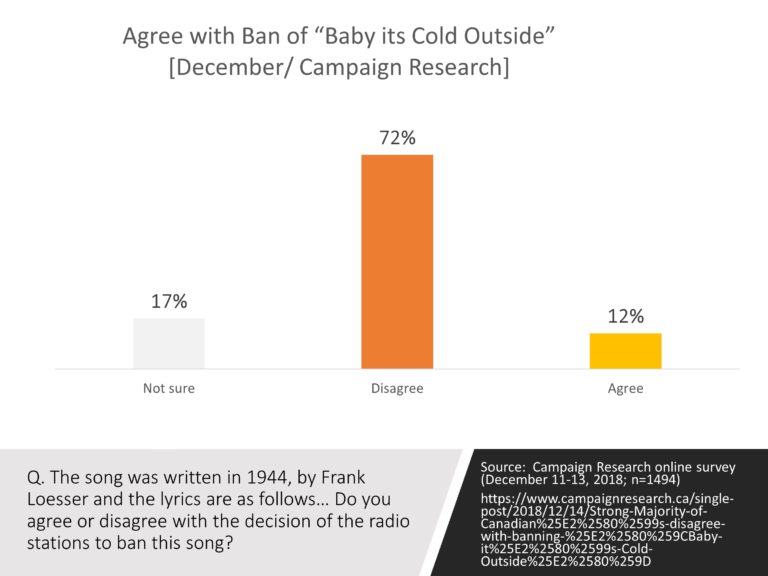 When you pull a holiday classic from the radio, like "Baby It's Cold Outside," you are going to generate controversy. The decision by radio stations to pull the song from their playlists because the lyrics can be interpreted as in appropriate in the #metoo era. A Global News story highlights the competing ideas that the song generates.
Banning the song was probably always going to be contentious given the senstivity that many feel to politically correct inspired contoversies.
The Campaign Research poll conducted after many Canadian stations banned the song shows that 72% disagree with banning the song. Only 12% think "Baby It's Cold Outside" should be banned. Young people (under 25) are much more likely to agree it should be banned (26%).
In a separate question, 76% of Canadians have heard about the news about the song. This is a high level of awareness of the issue. The issue hits a nerve. People talked about it.
Whether you think the song is culturally appropriate in 2018 or not, banning the song certainly made us talk about it. The result of that talk was a reversal by many radio stations of their ban. "Baby It's Cold Outside" is back on the radio for another year at least. The public spoke.
---