Almost half of Canadians fully support (48%) a total ban on handgun ownership by anyone other than police/ security professionals according to a recent survey by Nanos Research for the CTV. Support for a handgun ban is even higher (67%) when we consider those who somewhat support.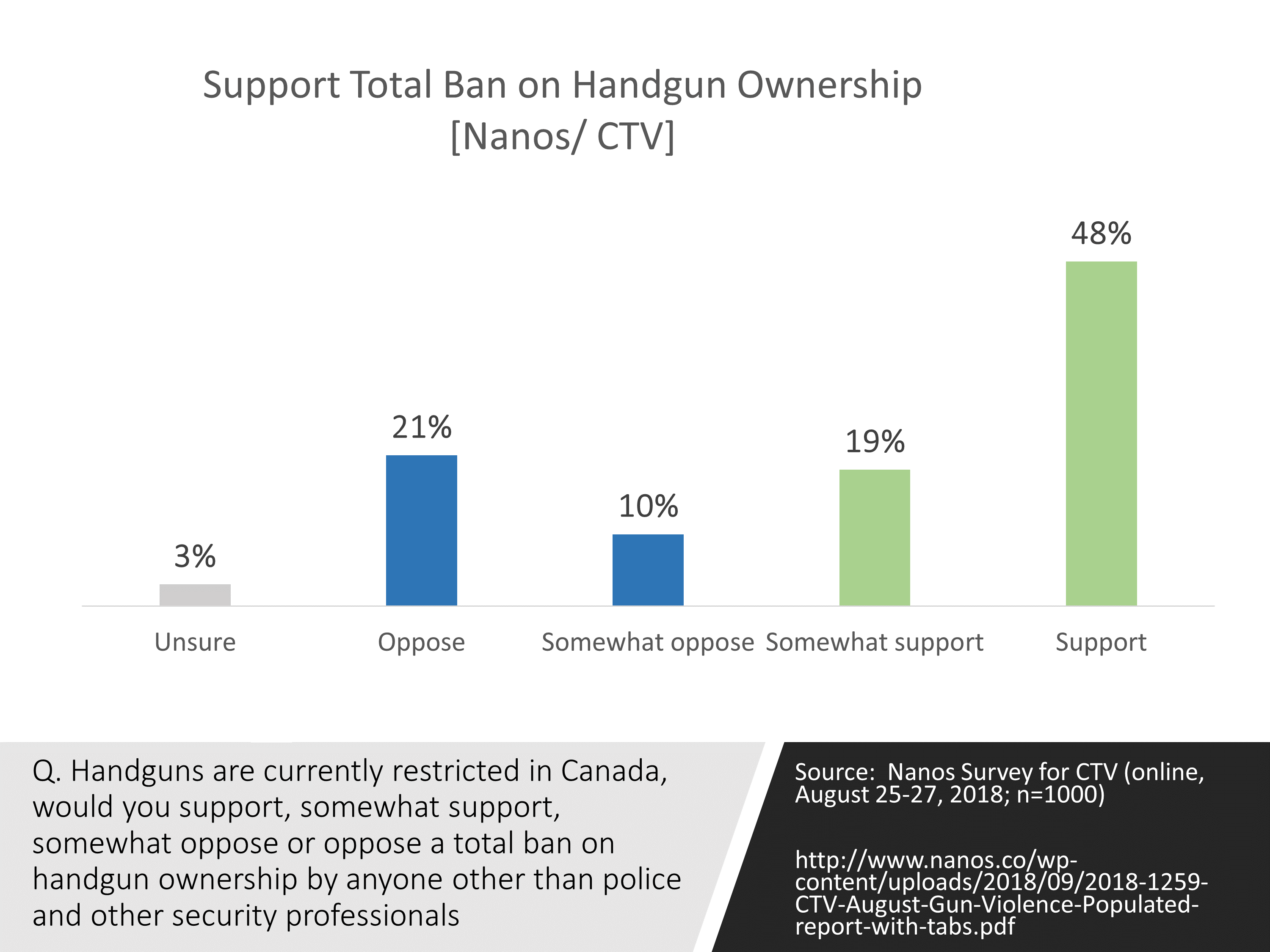 As would be expected, support is lower among men (59%) and those who live in the Prairies (55%). Young people (those under 35) are actually less likely than their older counterparts to support a handgun ban (64%).
The support for banning handguns in the wake of a surge in gun related crimes (particularly in Toronto) is not surprising because Canadians have always been more supportive of gun control legislation in contrast to our American neighbours (see here for an analysis of the U.S. attitudes about gun control).
The handgun ban is a divisive issue. More people fully support or fully oppose than have a somewhat view — the middle is not fully hollowed out but it is not the default. So while a majority supports the ban, this will be a challenging and politically contentious issue to legislate.
---
Source: The online survey was conducted by Nanos Research for the CTV between August 25 and 27th, 2018 (n=1000). Report.