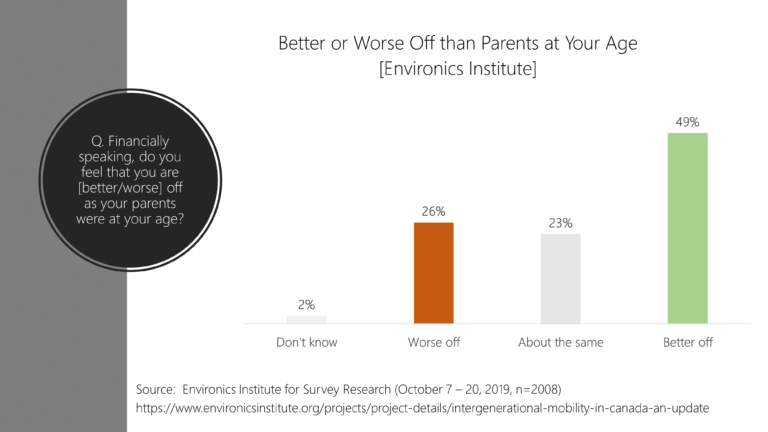 Almost half of Canadians think they are better off than their parents were at their current age. One in four (26%) think they are worse off than their parents. The survey was conducted by the Environics Institute for Survey Research in the fall of 2019.
Young Canadians are less likely (44% of those under 30 years) to say they are better off. The age effect is, however, modest. Anecdotally, it feels that younger generations are not reaching the same milestones in terms of financial success as their parents. Nevertheless, even among young Canadians there is a general belief that they are doing better.
In fact, it is notable that Canadians generally believe the next generation will be worse off. This is consistent with other polling on expectations about the future. This pessimism about the future but optimism about their own situation may reflect the tendency for people to not admit that they are personally struggling.
There are clear personal and political consequences for being overly optimistic about one's personal economic situation. Personally, those who think they are better off than their parents might wrongly think they can make the same kind of financial decisions as their parents. Politically, parties may not be penalized for not delivering on economic expectations of young people.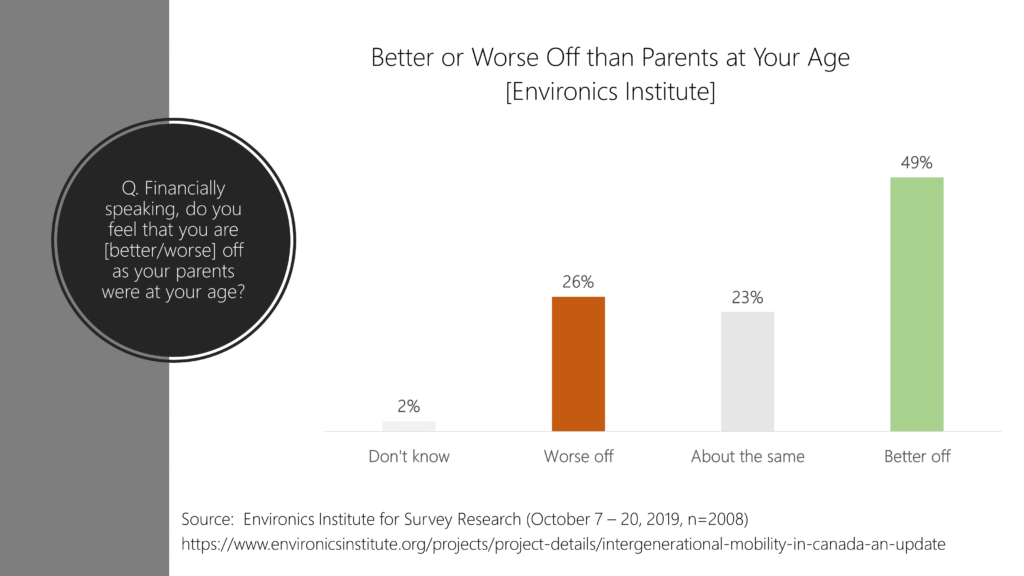 ---
Source: Environics Institute for Survey Research (telephone survey) conducted between October 7 – 20, 2019 (n=2008). The Institute is not responsible for the analysis presented here.