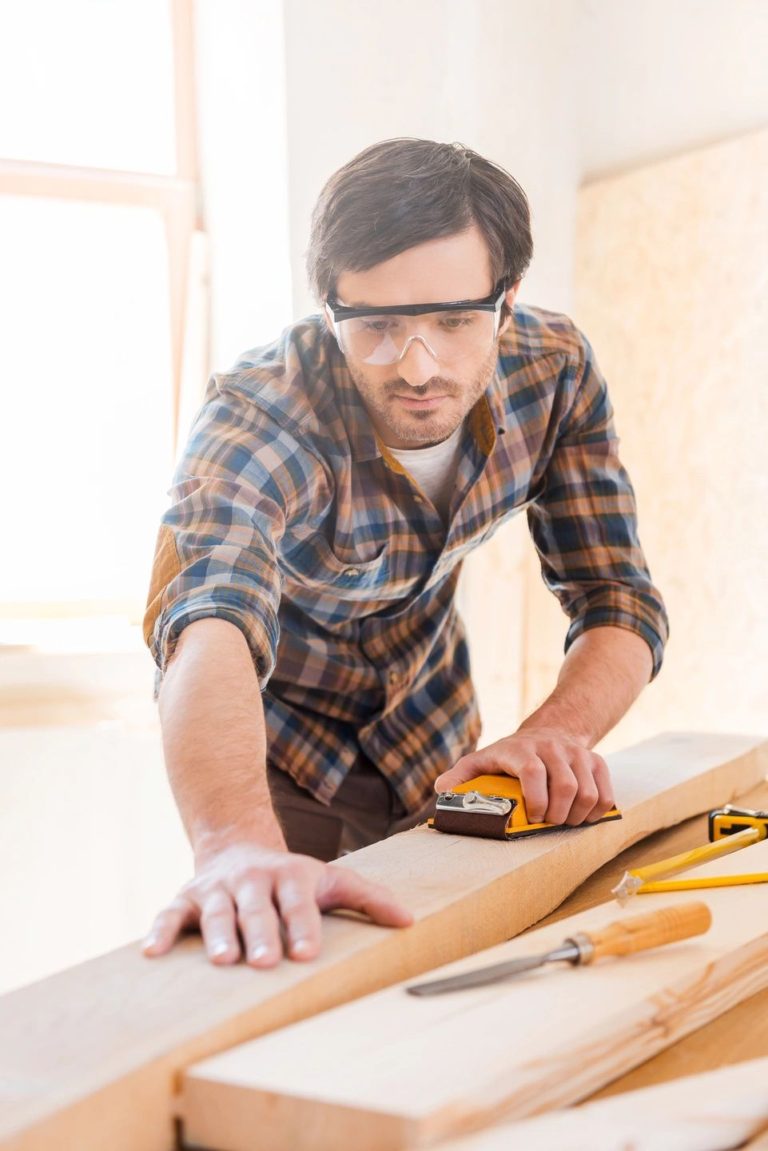 Renovations | Declining Spend Planned
Renovation spending is an interesting bellwether for the housing market and the economy. Investing in one's home is discretionary to some extent so declining planned spending is an indicator of a lack of financial resources/ elevated worry. That said, the renovation market is also strongly related to housing prices and trends. As prices rise, homeowners are more likely to think they will get their money out of planned spending and to think that a renovation is more affordable than moving to a new house.
At present, 45% of Canadians plan to renovate in the next 12 months (down slightly from last year but still higher than in 2016). The planned spending is, however, down significantly and has declined year over year. In 2016 the average planned spend was $13,017 and it is now only $10,959 (more than a 20% drop).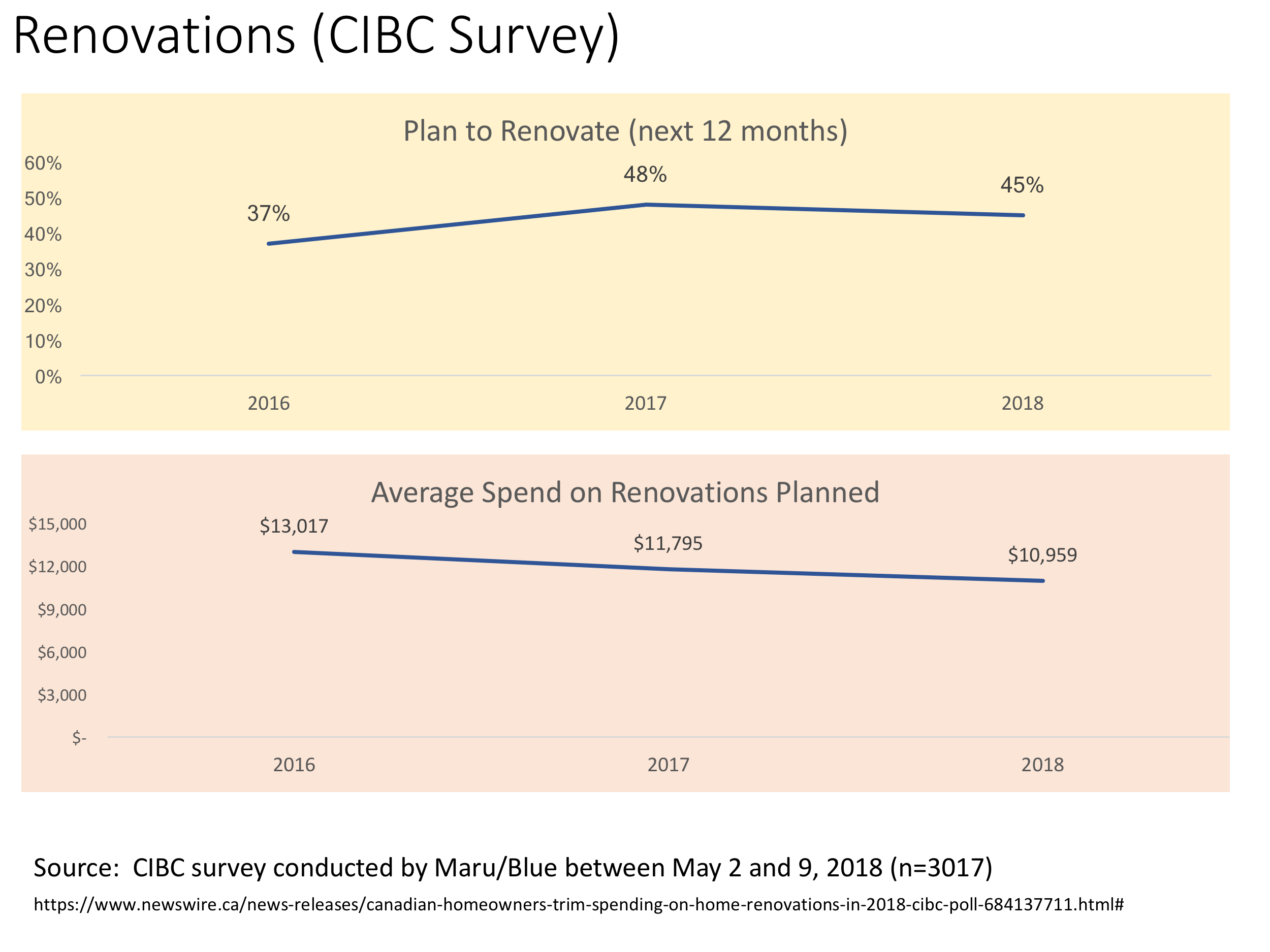 It is not clear from these results whether the decline in anticipated spend is due to financial worry but the decline does have significant implications for the home renovation sector.
---
CIBC survey conducted byMaru/Blue between May 2 and 9, 2018 (n=3017). Release