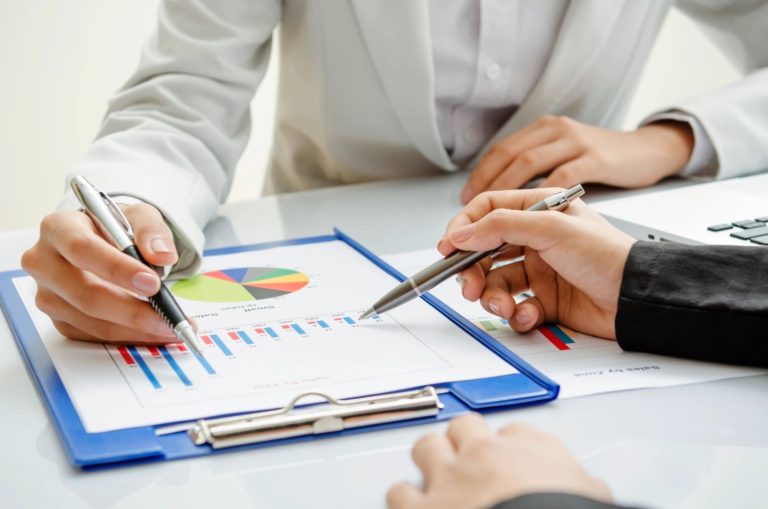 A recent Environics survey conducted for Systelos found that among those who use a financial advisor (only 29% use an advisor), only 12% have fired one within two years of hiring them. Either consumers are doing a very good job of engaging an advisor or advisors are very effective at turning this new relationship into a long-term engagement. These sticky relationships are, of course, potentially very profitable since finding new business is almost more expensive than maintaining the business you have.
The latest results are consistent with an earlier poll this year that showed consumers are generally pleased with their financial advisor.
Interestingly, only 47% of those who have an advisor have recommended him or her to a family member. This level of recommendations seems low even if we understand that some people may not recommend for a variety of reasons unrelated to their confidence in their advisor (e.g. location/ distance; lack of perceived need for advisor). Being loyal but unwilling to recommend suggests an underlying uncertainty if the advisor is actually good.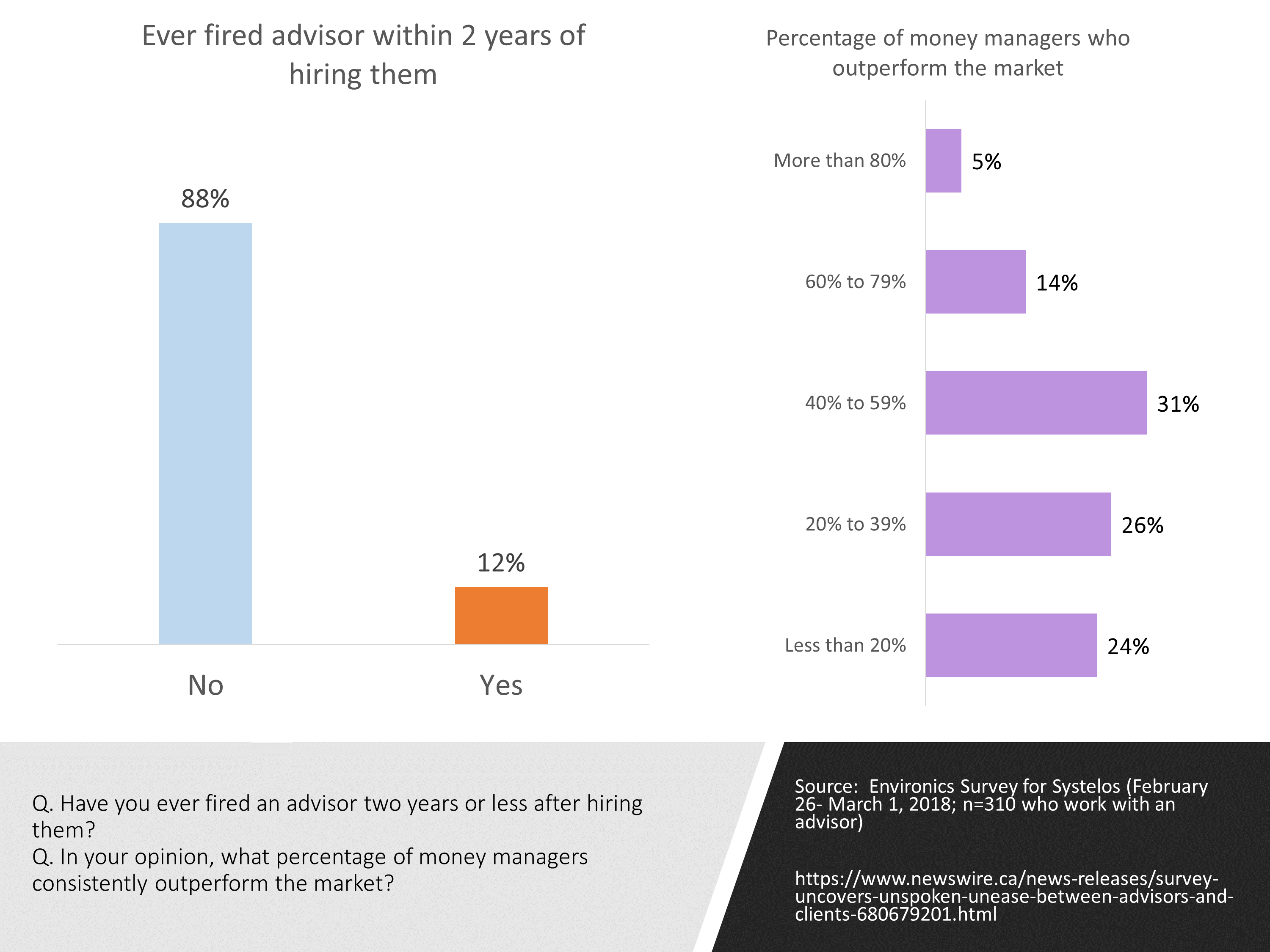 By definition, all money managers should not be able to beat the market but the question does capture the public sense of how good these managers are. As an investor you want to work with money managers who outperform the market. Half of Canadians who use an advisor think that less than 40% consistently outperform the market; 24% think only 20% or less do so. If you are looking at investments and you think that less than 20% of managers outperform, you need to be more diligent than if you believe that 40% or more of managers do so.
The high expectations Canadians have of money managers may be reducing their scrutiny of their advisor and/or may reflect the fact that their evaluation of their advisor is not rooted in performance of their investments.
---
Source: Online survey conducted among 310 adults from February 26 – March 1 2018 by Environics for Systelos,. Respondents had to be 18 years of age or older, reside in Canada, and work with a financial advisor. News release