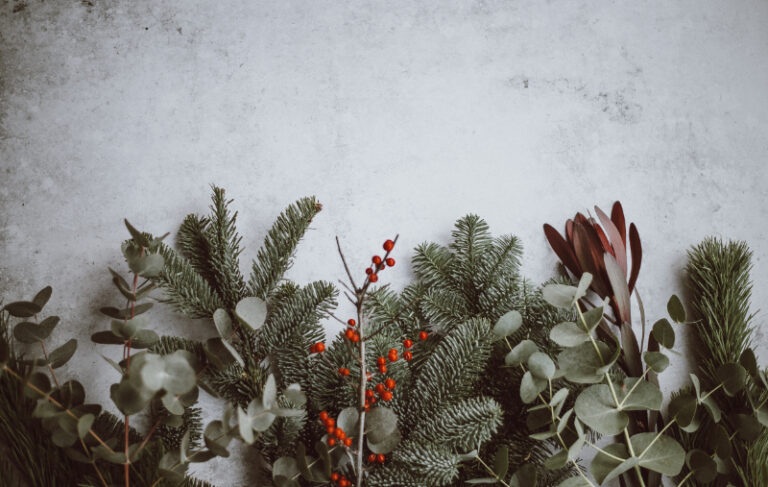 It is that time of year. With pre-Christmas sales already well underway, a number of polls reflect on the dual nature of Canadian attitudes. The search for meaning and connection on the one hand. Spending on the other hand.
A good indicator of the sense how Canadians are thinking about the holiday season is a question on the commercialization of Christmas. Ipsos conducted an online survey for World Vision in early November on the topics of gift-giving and the holidays.
A sizeable majority of Canadians agree with the statement that Christmas is becoming too commercial. In fact, 48% take the strongly agree position. One group that is less likely to feel this way is those under 35 years of age. Only 74% of the youngest survey cohort somewhat or strongly agree. This could be read as a desire for Christmas and the holidays to be driven by family and connections rather than gifts.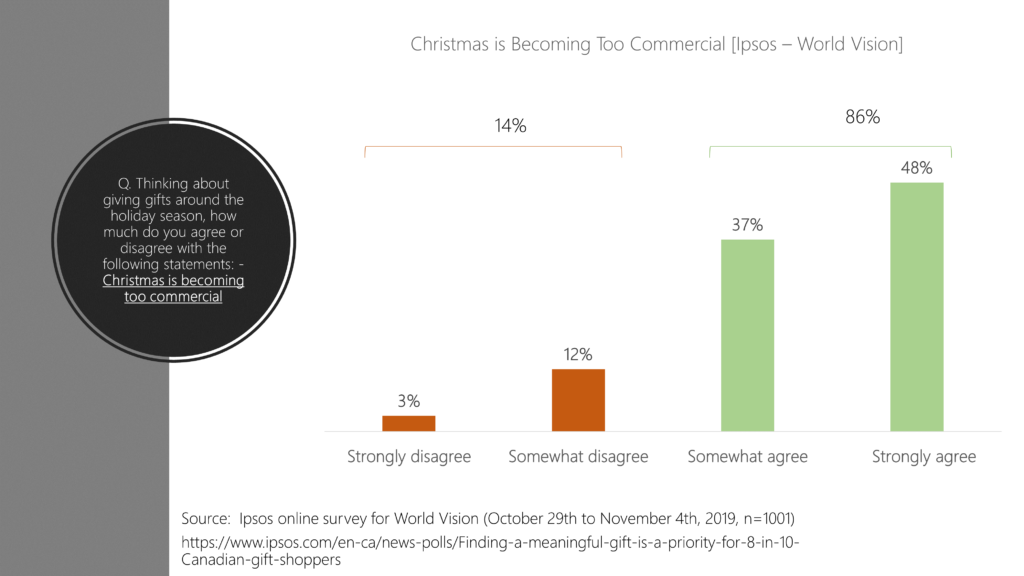 It turns out that not everyone is looking for their gifts to be meaningful. Three in ten disagree with the statement that they would prefer to receive a meaningful gift that would help someone else than a traditional gift. The agree side is still in the majority but only half as many take the strongly agree position.
Our angst about commercialization does not take away from the fact that we like gifts.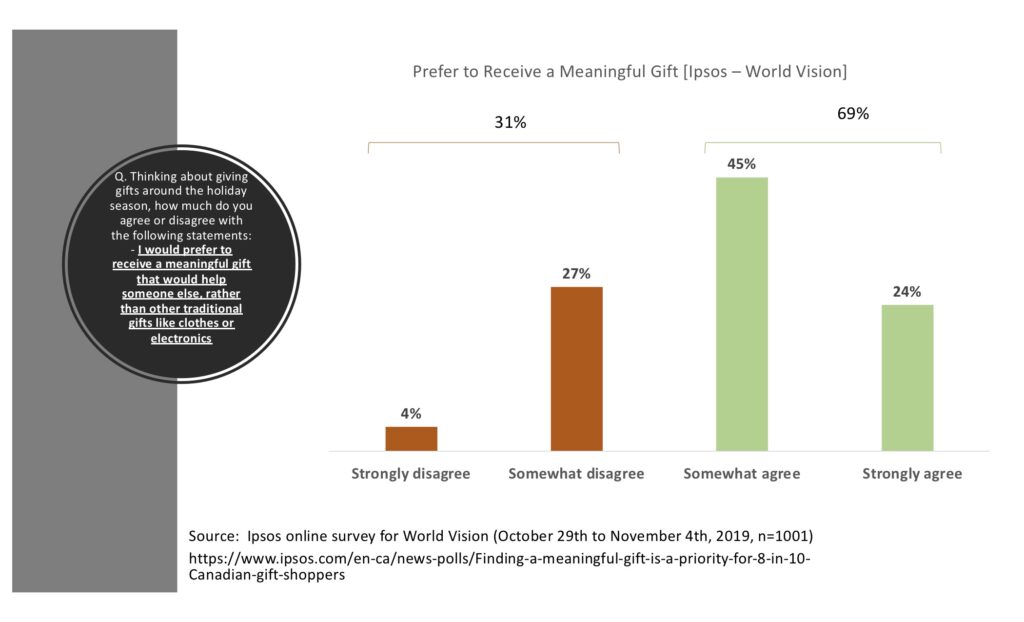 ---
Source: Ipsos online survey for World Vision conducted between October 29 and November 4, 2019 (n=1001).
Photo Credit: Annie Spratt on Unsplash